Trenton War Memorial 
1 Memorial Drive, Trenton, NJ 08608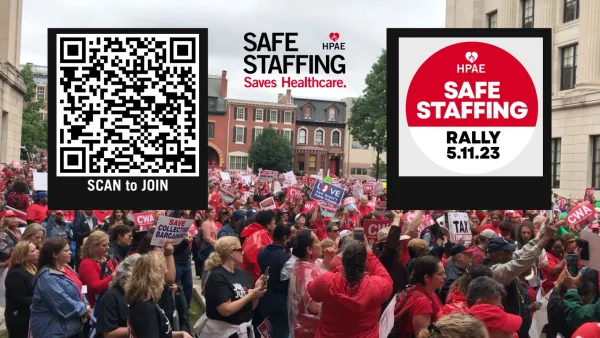 The staffing crisis has left healthcare on the brink of a collapse that will have dire consequences on the delivery of care. Frontline healthcare workers continue to migrate out of the the profession at an alarming rate. We all know the answer: Safe Staffing!
Click here to join us in Trenton on May 11th for a statewide rally on Safe Staffing:
https://www.eventbrite.com/e/may-11th-rally-for-safe-staffing-registration-533967339687?can_id=1dcdc6316788a1fb16976dc893dbebf8&source=email-december-2022-hpae-news-2&email_subject=safe-staffing-saves-healthcare-newsletter&email_referrer=email_1843391&link_id=2
Tell lawmakers and the establishment we have had enough. We are standing together-workers, patients, community members and advocates.